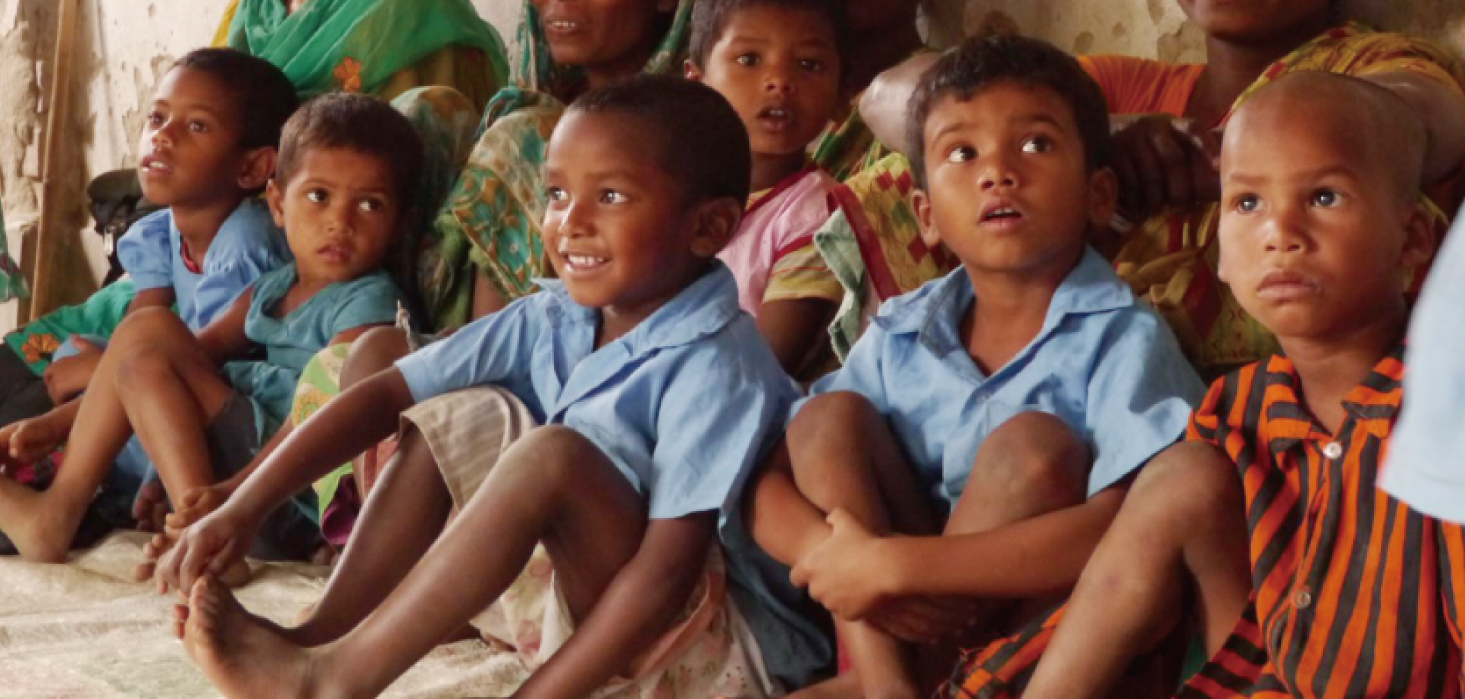 Overall goal:
People of marginalized community (Rural ethnic & Char area) live in a harmonized society with dignity
Project purpose:Holistic learning opportunities for marginalized children (Rural ethnic & Char area Children) are strengthened through mobilization of different stakeholders
Bangladesh has made great progress over the past few decades in terms of access to primary education. Since primary education was made compulsory in 1990, the net enrollment rate in primary education increased greatly, reaching 97% in 2017.However, some gaps remain in terms of access to education and its quality. For example, in some marginalized areas, school enrollment rate can be as low as 80%, and drop out and repetition are major issues.
Here are two examples of marginalized communities facing difficulties in terms of access to primary education.
・Ethnic minority communities
Among the northern districts of Bangladesh, Dinajpur is the most ethnic community populated district. In this area, ethnic children can face difficulties at school because of the language barrier, Bengali children being unfriendly to them, and teachers lacking understanding of their culture. As a result, ethnic children are found irregular at school and are at higher risk of dropping out. According to a survey targeting 19 communities in this area, the school enrollment rate was 94% in 2021, which is lower than the national rate.
・Char area communities
In Bangladesh, char areas (sandbanks) are surrounded by rivers and usually difficult to access. Chandpur is one of the char unions of Raipura Upazila under Narsingdi district. It is an isolated area, where people have to depend on boats to go elsewhere. Because of this, many teachers are reluctant to teach in this area, resulting in a teacher shortage. Children coming from poor families cannot get the support they need at school, thus becoming irregular or dropping out. According to a survey conducted in this area, the school enrollment rate was 67% in 2020, which is lower than the national rate.
Capitalizing on its past experience, Shapla Neer, in partnership with local NGOs GBK and PAPRI, has started a project targeting both rural ethnic communities and char area communities. Its aim is to protect all children's educational rights by motivating the "Duty-bearers" (schools, community people, government institutions, etc) to fulfill their own duty. The project also works on advocacy activities and information dissemination at central government level.
How do we achieve our mission?
Joyful learning environment for targeted children exist in the project area
The project motivates various stakeholders, such as SMCs (School Management Committees), school authorities and teachers, to take initiatives to create a joyful learning environment at school. For example, it supports SMCs in holding regular meetings to discuss school related matters, and motivates schools to formulate and implement annual activity plans.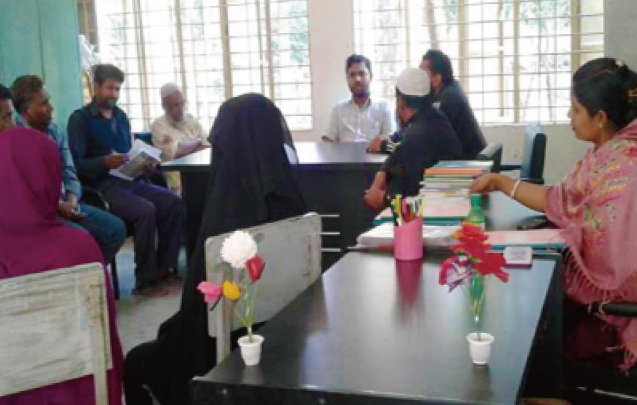 Targeted community people take initiatives in regards to their children's learning
The project is conducting awareness sessions targeting community people so that they become responsible for their children's education. It also provides home study assistance to the targeted students. In Dinajpur, these activities are done at the Community Learning Centers (CLCs) built by the project in cooperation with the local communities. In Narsindi, since it is physically difficult to build such facilities, the project has introduced community based education learning spots.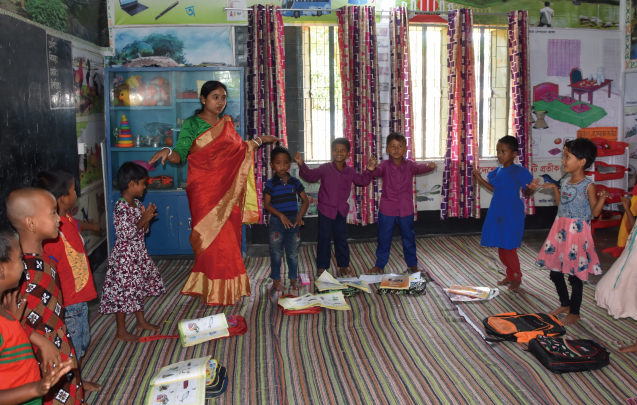 Regular initiatives by different stakeholders are organized in favor of targeted community at targeted project area
The project is motivating a wide range of stakeholders, such as the media, individual volunteers, or local government institutions, to take initiatives in favor of the marginalized children. In order to maximize the impact of the project, it is also working on lobbying and advocacy with the central government.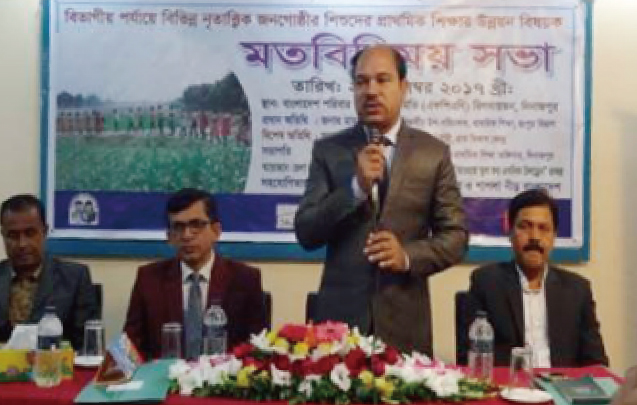 Basic Information
Project site
・4 unions of Dinajpur Sadar upazilla under Dinajpur district
・Chandpur union of Raipura upazila under Narsingdi district
Project duration
March 2020 〜 March 2024
Number of beneficiaries
11,543 ( 2,565 in Dinajpur and 8,983 in Narsindi)
Our Partner Organization
Name of the organization

・GBK (Gram Bikash Kendro) 




・PAPRI (Poverty Alleviation through Participatory Rural Initiatives)

 

Total budget

・GBK: BDT 516,477,077 (2020-2021)




・PAPRI: BDT 93,225,030

(2020-2021)

Number of human resources

・GBK: 695 (As of April 2022)




・PAPRI: 150

(As of April 2022)

Summary of the organization

・GBK:




GBK was established in Dinajpur district in 1993 by young people who had great interest in social problems.

 

It aims to empower those who are socially and economically disadvantaged people such as women, children and the disabled in order to make them change their society.

 

It focuses on basic education in supporting indigenous people and works on cultural activities to protect the identity of their own.Furthermore, it gives high priority to problems of land concession.

 

・PAPRI:
PAPRI was incepted in July 1999. Initially, it was a development endeavor of SHAPLA NEER = Citizens' Committee in Japan for Overseas Support, that was performing its development works in Bangladesh since 1987. PAPRI commenced as an independent entity with some initiatives carried over from it. At the moment, PAPRI is implementing different programs, working on mobilizing local resources to alleviate poverty and establishing a just, equitable and respectful life for the socially-distressed people.