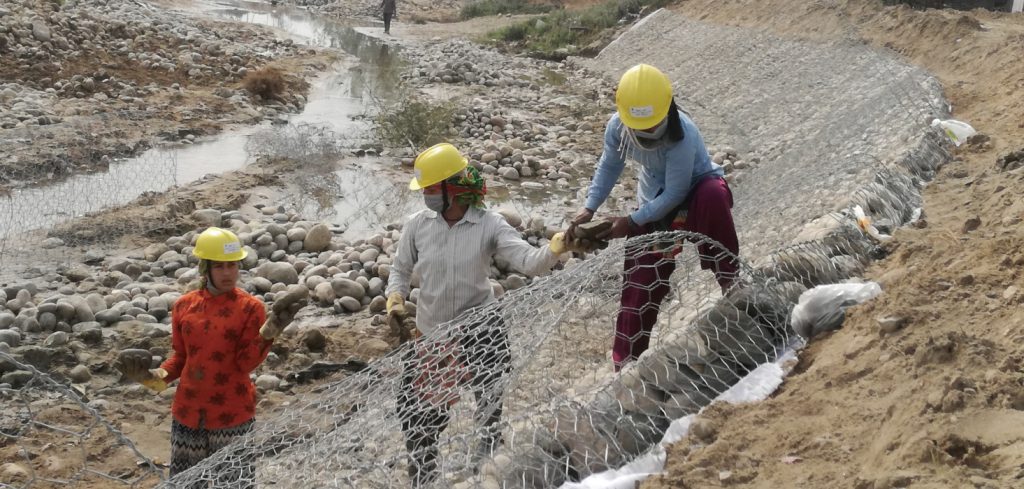 Overall goal:
To promote "One River, One Community" approach in Water induced disaster risk reduction in Nepal
Project purpose:To reduce the damages of flood continuously in Madi Municipality.
Nepal is known for its high altitude and is also known as the country with the highest altitude difference in the world. The plains that stretch across southern Nepal are subject to constant flooding due to heavy rains almost every year during the rainy season. Chitwan District, where the project is located, is a densely populated area, and when floods strike, they cause extensive damage to homes, livestock, crops, and other property. In Nepal, each region is required to establish a "disaster management committee" as a mechanism for disaster prevention and disaster response, but in many rural areas these committees are inadequate and do not function.
RRN in partnership with Shapla Neer, Japan has been working in the Chitwan district in the DRR sector for a decade. As first and second projects, 'Disaster Preparedness and Sustainable Livelihood Development Project (DPSDP)' from 2007 to 2010 and 'Community Initiative for Disaster Risk Reduction Project (CIDP)' from 2011 to 2015 were implemented in the Chitwan district. With the experience of these projects and from the demand of community people and request by local government, Shapla Neer decided to focus on river basin approaches i.e. 'One River, One Community' approach in Raktani River in Madi Municipality. This approach considers that all the communities of a river corridor from upstream to downstream are equally vulnerable to flood at the same time so these all communities should be considered as a single community while implementing the project activities and coordinating with each other to minimize the risk of flood. While implementing this approach, the project targets only one river and supports all the communities situated in this river basin.
How do we achieve our mission?
Strengthening the flood disaster management capacity of CDMCs, WDMCs, LDMC and Local Government and establishing the coordination mechanism among them.
Community-based disaster risk reduction training will be conducted to strengthen flood disaster management capacity at the community, ward, and Madi Municipality levels. In addition, each community disaster management committee will develop disaster management plans and emergency contact lists, which will be used by WDMCs for ward-level planning and by LDMCs for municipality-level planning, thereby enhancing the coordination capacity of the respective disaster management committees. This will create a system of coordination in the event of a disaster.
* CDMC: Community Disaster Management committee, WDMC: Ward Disaster Management committee, LDMC: Local Disaster Management committee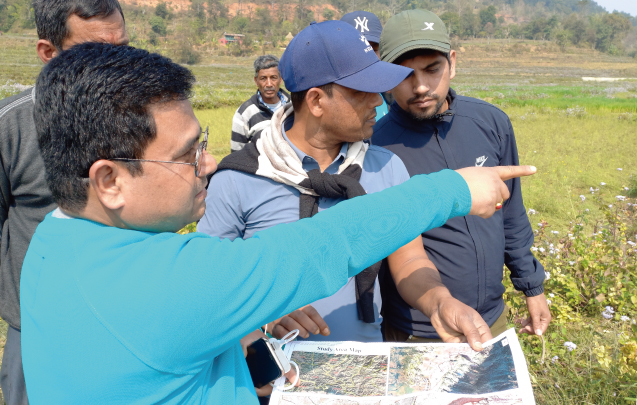 Establishing Maintenance Systems of Infrastructure that is made for reducing flood disaster risk in targeted river basin based on the 'One River One Community' concept.
The project supports community people to be able to maintain and manage the infrastructure that is made for reducing flood disaster risk on their own. The project is conducting repair and maintenance training for CDMCs. CDMCs will develop Infrastructure Maintenance Guideline and establish funds for repair and maintenance.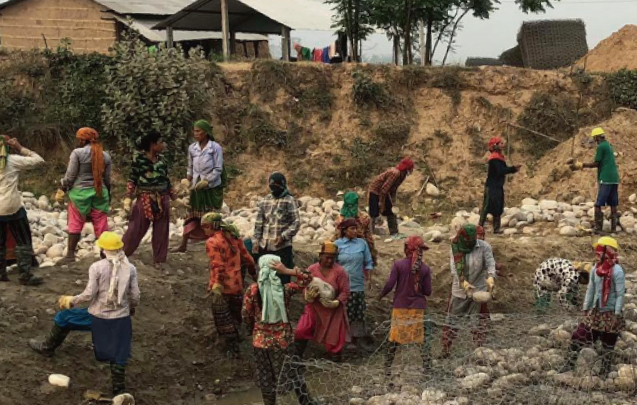 Spreading the concept of One River One Community to other areas within Nepal.
Publicity materials such as brochures will be prepared and distributed to each stakeholder to share the concept and results. At the provincial and district levels, a sharing workshop will be held together with Madi Municipality.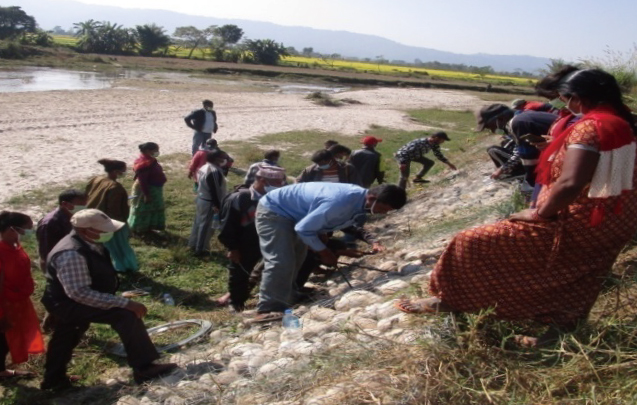 Basic Information
Project site
Madi Municipality of Chitwan District (Direct target area: ward No.3, 5, 6)
Project duration
February 2020~February 2023
Number of beneficiaries
Direct Beneficialy:14 toles (720 households/3760 population)
Indirect Beneficiary: Madi Municipality (37,683 population)
Our Partner Organization
| | |
| --- | --- |
| Name of the organization | Rural Reconstruction Nepal (RRN) |
| Total budget | NPR 206,905,888 (2020-2021) |
| Number of human resources | 104 (As of April 2022) |
| Summary of the organization | One of the largest NGOs in Nepal, established in 1993, the 'Grassroots Institute for Training and Services-Nepal' (GRITS-Nepal) was founded by volunteers who were graduates of the Institute of Agriculture and Animal Science (IAAS). The mission of RRN is to improve the lives of the poorest rural people, particularly rural women, peasants, landless people and other disadvantaged and socially oppressed strata of Nepalese society by providing them opportunities for their socio-economic empowerment. RRN has experience in providing emergency relief when disasters occur, as well as implementing disaster prevention projects, especially floods and landslides, in several districts. In collaboration with Shaplaneer, RRN has been implementing a community disaster management project in Chitwan District since 2007. |