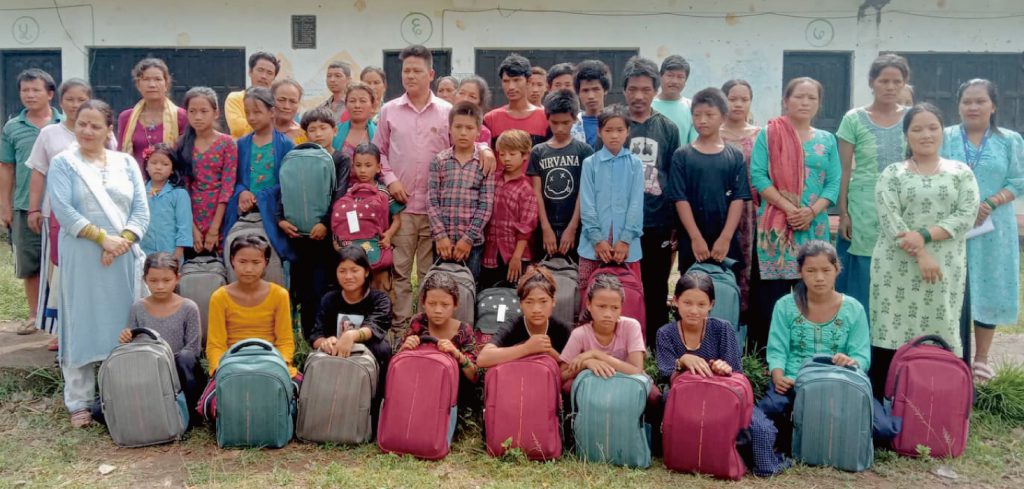 Overall goal:
Reduction of Child Labour in and from Makwanpur district
Project purpose:Child Protection Mechanisms are strengthen in line with child protection policy and action plan to eliminate Child labour in Manahari Rural Municipality (RM)
It is estimated that 1.08 million children aged 5-17 are engaged in child labour in Nepal. Nepal is one of the countries in the world with the highest rate of child labour. Although the government of Nepal has set a goal of eradicating child labour by 2025, many children are still working because the system to eliminate child labour is not fully functioning.
Shaplaneer collaborated with CWIN in 2011 and implemented Prevention and Reduction of Child labour of Restaurants in Kathmandu valley (PRE-CLOR) project from 17 November, 2011 to 17 November, 2014. The overall objective of the project was to contribute towards elimination of child labour in the Kathmandu valley.
It was planned to be achieved through strengthening Child Protection Committees (CPCs) of Kathmandu Metropolitan City, Lalitpur Sub-Metropolitan City and Kirtipur Municipality. Meanwhile, the project's specific objective was to reduce the number of restaurant child workers in Kathmandu valley.
132 children working in child labour in the target area in the baseline survey declined to 30 children in end line survey in the same target area. However, the number would increase continually unless each district tries to stop child labour and prevent from sending children out of their districts for work. Most of the child labour in the valley is migrated from its neighbour districts.
The project site, Manahari Rural Municipality in Makwanpur District, is located on the highway leading to the capital city, so many children go to work in urban areas, and many children come from other areas to seek work. However, in response to this situation, there is no functioning child protection system in the region and no action to reduce child labour.
How do we achieve our mission?
Child protection capacity of local government institutions is increased
Strengthen child protection capacity by supporting the development of child protection policy, child labour reduction implementation plan and child rights monitoring procedure/ manual. The project also supports the activities of the Child Rights Committee of Ward No. 2, 4, 6, 8 of Manahari Rural Municipality.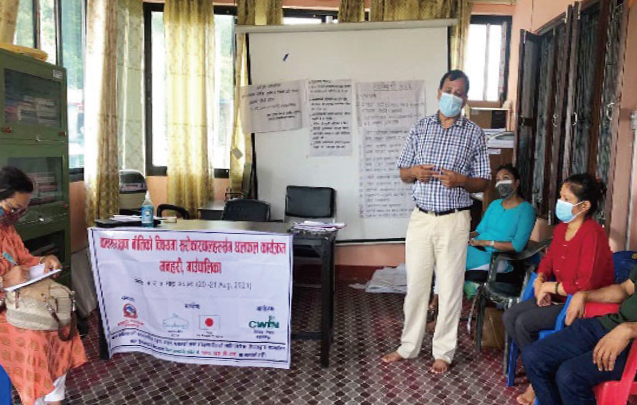 Child labour is not newly produced from 200 children selected for case management in Ward No.2, 4, 6, 8 in Manahari Rural Municipality
The project collects data on children in ward No. 2, 4, 6, and 8 of the Manahari Rural Municipality, selects 200 children who are in or at risk of child labour, and provides support according to their needs.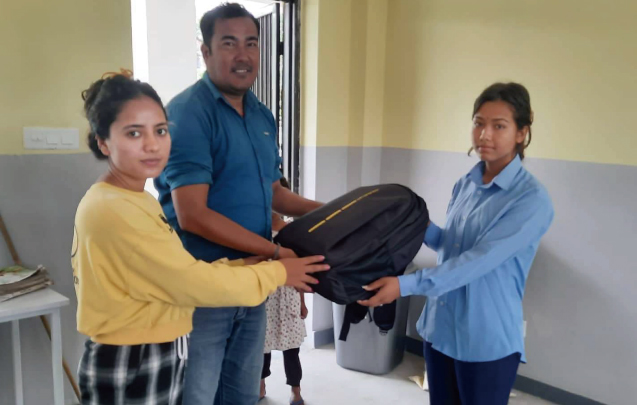 Child labour is not accepted in community
The project conducts awareness sessions to promote the elimination of child labour throughout the community. The project informs the tole development committee and children's clubs about the laws regarding child labour, and produces and broadcasts radio programs. The project also raises awareness among county-level duty bearers about not accepting child labour.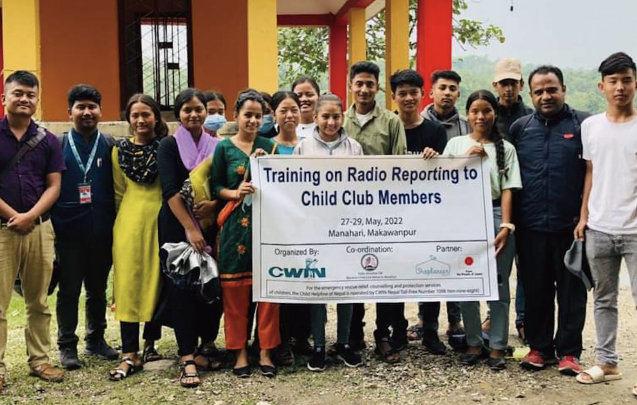 Basic Information
Project site
Manahari Rural Municipality of Makwanpur District (Direct target area: ward No.2, 4, 6, 8)
Project duration
March 2021~ March 2024
Number of beneficiaries
Direct Beneficiary: 4 Wards  (200 vulnerable children in or at risk of child labour)


Indirect Beneficiary: Ward 1,3,5,7 and 9 of Manahari Rural Municipality, Rakshirang and Kailash Rural Municipality
Our Partner Organization
| | |
| --- | --- |
| Name of the organization | Child Workers in Nepal Concerned Centre (CWIN) |
| Total budget | NPR 318,315,671 (2020-2021) |
| Number of human resources | 211 (As of April 2022) |
| Summary of the organization | Founded in 1987 by Nepalese university students, the organization registered as an NGO in 1992 and is a pioneer in Nepal in promoting children's rights. While actively conducting awareness-raising activities and advocating for the expansion of children's rights, the organization also provides direct support to street children, working children, and other children who are in difficult circumstances. From 2011 to 2014, CWIN and Shaplaneer implemented two projects: one aimed at strengthening the administrative capacity of three cities in the Kathmandu Basin, namely Kathmandu, Lalitpur, and Kirtipur; the other project aimed at reducing child labour through awareness-raising activities for employers and the general public in small restaurants and tea shops. In March 2021, CWIN started a new project in Makwanpur district with Shaplaneer. |