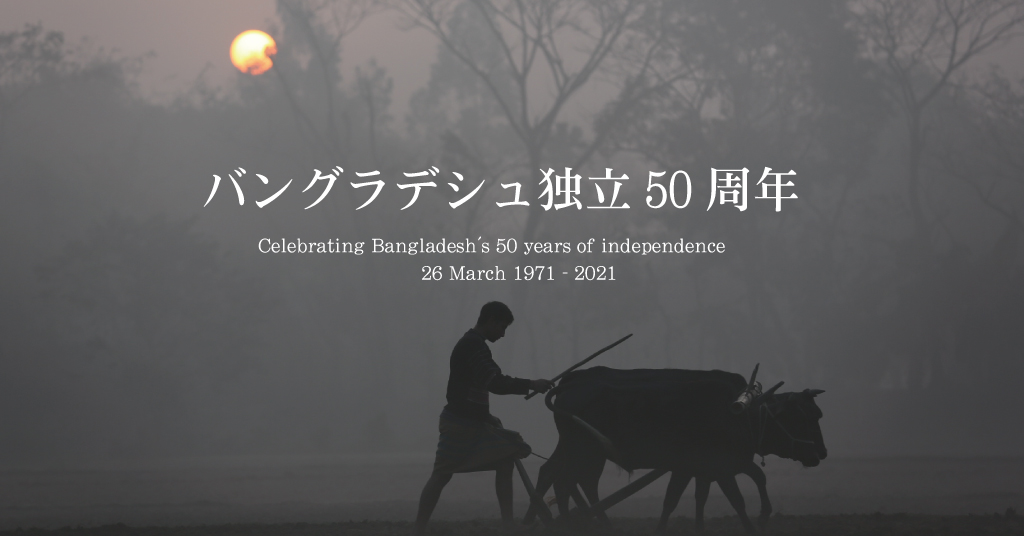 On 26th March 2021,
Bangladesh celebrates its 50th anniversary of independence.
On this day in 1971, Bangladesh declared its independence after a fierce liberation war with West Pakistan.
This war claimed the lives of many civilians across the land, fighting for freedom.
The origin of ShaplaNeer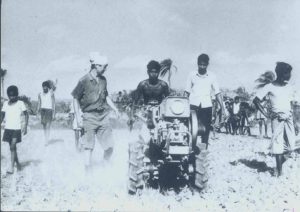 In 1972, a year after the declaration of independence, about 50 young Japanese volunteers, a group named "Bangladesh Agricultural Service for Reconstruction", were sent to Bangladesh to restore land devastated by the war.This was the beginning of the formation of Shapla Neer's "Help Bangladesh Committee". Since then, Bangladesh has been a good partner to Shapla Neer and we have established a good, strong relationship for almost 50 years now.
Today, Shapla Neer would like to celebrate Bangladesh's 50th anniversary, along with sharing the beauty of Bangladesh with you.
---
01.
Message from ShaplaNeer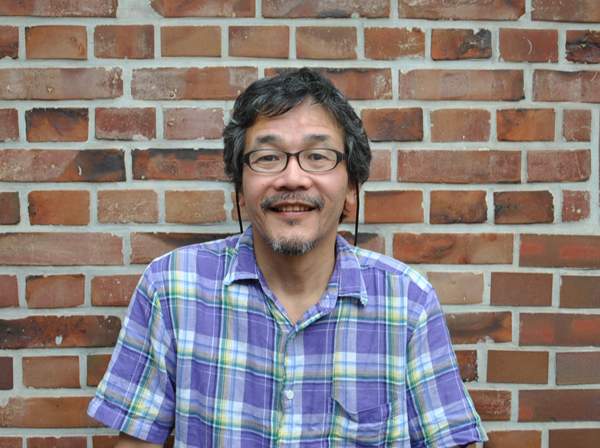 Mr. Kazutaka Sakaguchi
Chairperson of Shapla Neer
On 26 March 2021, Bangladesh celebrated its 50th anniversary of independence. The history of Shapla Neer, which started its activities the year after independence under its former name "Help Bangladesh Committee", almost coincides with the history of Bangladesh. For Shapla Neer, Bangladesh is like a parent to us, as we have been learning a lot from many of colleagues of international NGOs.
My first visit to Bangladesh was in the aftermath of the 1991 cyclone. I remember packing relief supplies with colleagues which was extremely difficult because we couldn't even get information about what the situation in the affected areas was like.
In 2022, Shapla Neer will also be celebrating its 50th anniversary. Congratulations on your 50th anniversary Bangladesh, and we look forward to our future together.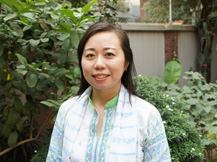 Ms.Tomoko Uchiyama
Country director of
Shapla Neer's Bangladesh Office
In Bangladesh, every year on National Day, Victory Day and other national holidays, the whole nation has a celebratory mood displaying Bangladeshi flags. When I first became a representative at the Bangladesh office, I wondered how citizens celebrate this much on every occasion. But, when you think about it, Bangladesh is a very young country and many of its citizens remember the war of independence, or have heard about the experience from their parents or grandparents. So, they have a strong sense that the country won its independence.
Bangladesh is celebrating its 50th anniversary this year, and even though it has been scaled back due to COVID-19, there are still many events taking place across the country. I am grateful to be a part of this rare occasion.
Nowadays, Bangladesh is developing day by day with roads, bridges etc., and the towns and people's lives are changing. It is said that in the near future Bangladesh will graduate from being a 'least developed country', and I am looking forward to seeing how the country will be in the future. Although Bangladesh is a young country, its many Buddhist and Hindu archaeological sites demonstrate its rich history. As development and growth continue, I hope that Bangladesh will become a beautiful country while cherishing its rich history and culture.
---
02.
Congratulatory message from people
who are closely involved in Shapla Neer and Bangladesh
We received congratulatory messages from people who are closely involved in Shapla Neer and Bangladesh.
Please enjoy the glimpses of history and culture of Bangladesh in the messages.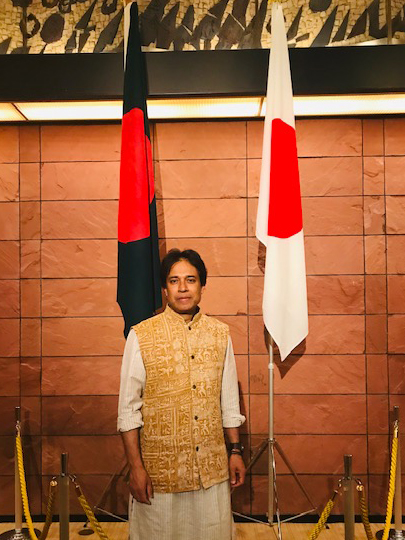 Mr. Jewel Ahsan Qumrul
Writer / Director / Actor
Mr. Jewel Ahsan Qumrul is a Bangladeshi, engaged in cultural activities such as music, drama, literary arts, having lived in Japan for 32 years. He also involves himself as a director of and actor in Shapla Neer's Theatre Company. As a writer, he has published 11 books in Bangladesh. At present, he is active as a foreign actor on TV and WEB in Japan.
As a Bangladeshi, congratulations to all the people of the world for the 50th independence anniversary of Bangladesh.
Supporting the independence of Bangladesh, the leader of the independence, Bangabandhu Sheikh Mujibur Rahman, the fighters who participated in the independence war, the 3 million people who have been the victims of the war and many women who have been victimized by sexual violence, I would like to send my deepest gratitude and respect to all the people all over the world for their support.
At that time, my uncle was also participating in the Independence War. Although I was just a child, I was familiar with the difficulty and misery of the war. I will never forget that Bangladesh was founded at the cost of such a great revolutionary war.
Today, Bangladesh, with the efforts of everyone, has made considerable economic development compared to the independence period. We would also like to thank the Japanese government and Shapla Neer for supporting Bangladesh immediately after our independence. I hope that the friendly relationship between Bangladesh and Japan will continue forever.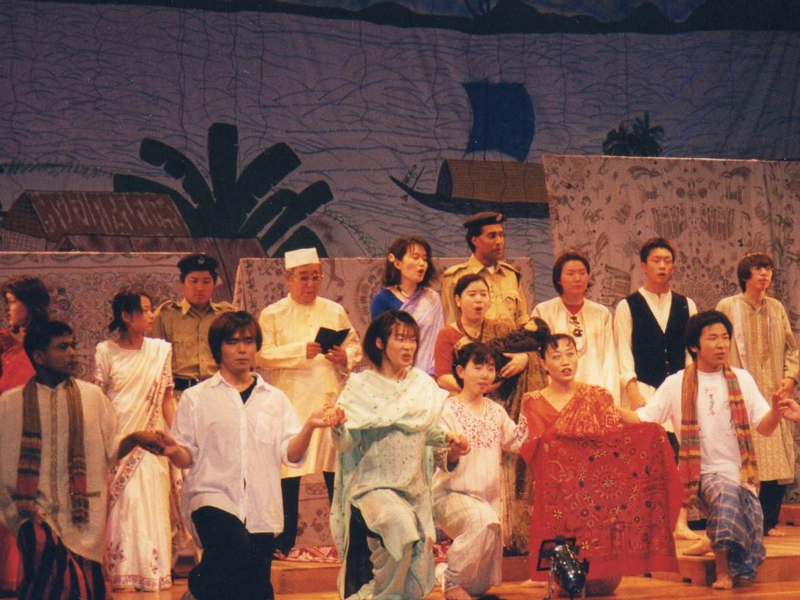 Photo Credit : Jewel Ahsan Qumrul
---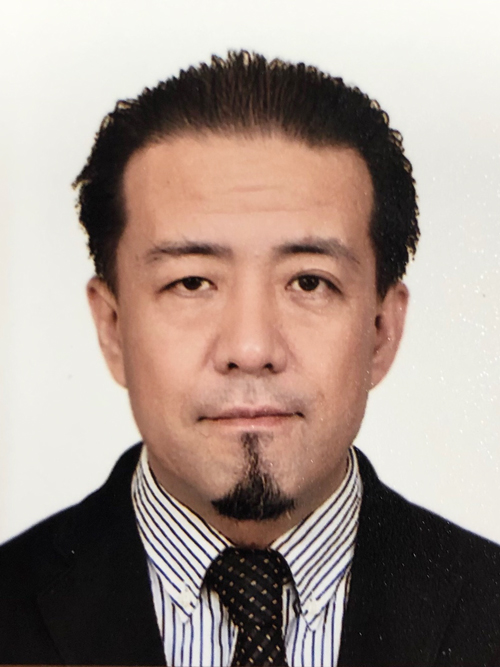 Mr. Yasuharu Shinto
Counsellor, Embassy of Japan in Bangladesh
Mr. Shinto joined the Ministry of Foreign Affairs of Japan as a Bengali language specialist in 1991. Since 1994, he was appointed to positions at the Embassy of Japan in Bangladesh on 4 occasions. He has been a member of Shapla Neer since 1995. He was a counsellor for general affairs, economic affairs and development cooperation at the time of writing.
On the 50th anniversary of Bangladesh's independence
I was assigned a role at the Embassy of Japan in Bangladesh for the first time in 1994, and have worked in Dhaka 4 times for a total of 17 years. My wife and I became members of Shapla Neer the year after my first assignment in 1995. Since then we have been members for 26 years now. The history of Shapla Neer is also the history of the emergence of this country, and I have learnt a lot from what the people of Shapla Neer have told me: how Bangladesh has become independent as one of the poorest countries, and how Shapla Neer has supported the country while it faced various difficulties such as natural disasters, poverty, and political conflicts. Bangladesh has made remarkable progress, compared to the times of my first assignment in 1994.
In the future, Bangladesh will graduate from LDC (Least Developed Country) and aims to become a developed country by 2041. However, I will be returning to Japan next month after receiving orders on 1 March. I have been very fortunate as Embassy Counsellor to have been able to witness the milestone year of Bangladesh's 50th anniversary of independence.
I hope that the relationship between Japan and Bangladesh will develop from that of a donor country and a poor country to an important partnership in Asia.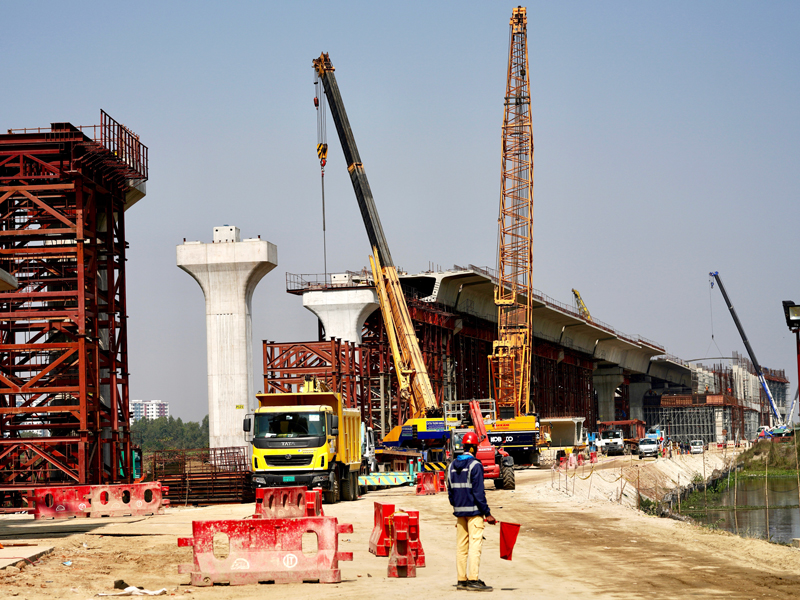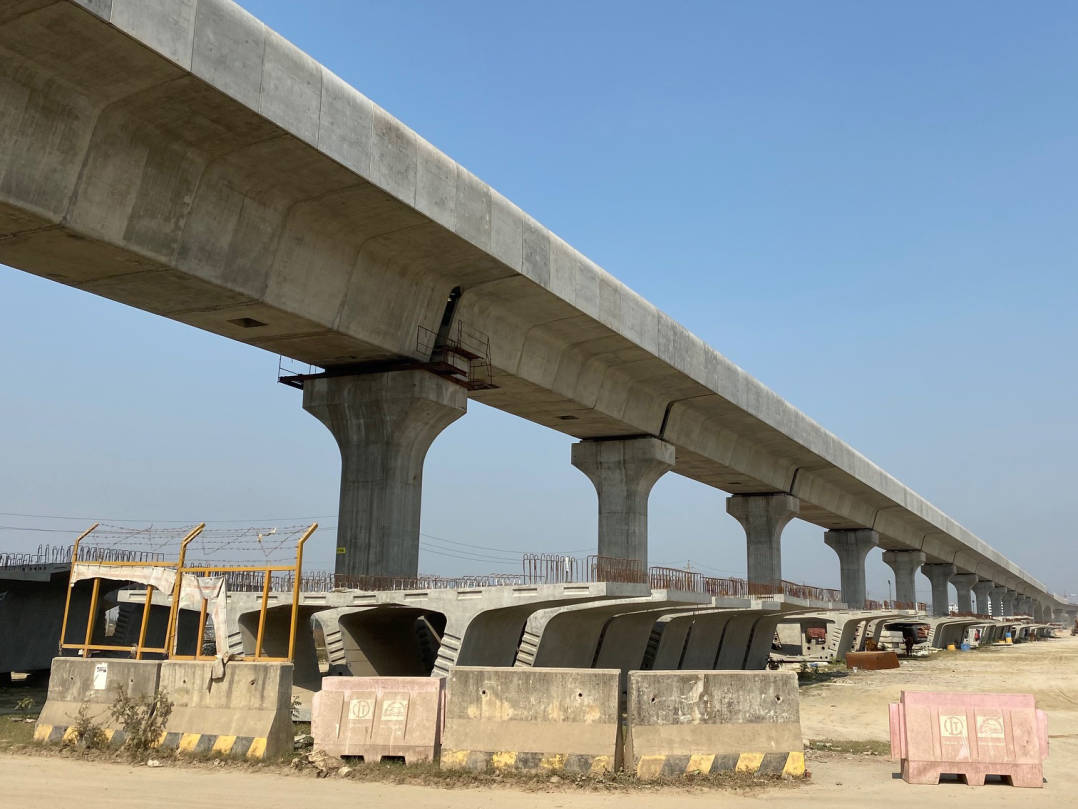 Photo Credit: Yasuharu Shinto
---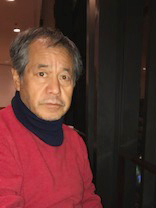 Mr. Ikufumi Fukuzawa
A founding member of Shapla Neer
Mr. Fukuzawa is a member of "Bangladesh Agricultural Service for Reconstruction", the former group of Shapla Neer. He experienced visiting Bangladesh immediately after the Independence war. So, after returning to Japan, he formed the predecessor group "Help Bangladesh Committee" of Shapla Neer and started with street fundraising activities. He was appointed as one of the former secretary generals of Shapla Neer. In 2002, he invited the singers Baul and Farida Parveen to hold live concerts in various places in Japan. Currently, he is a graphic designer, and one of the Shapla Neer's Senior Advisors.
"Joy Bangla!" that still remains in my ears
"Joy Bangla" (Hurray Bangla). Wherever we went, we were delighted and welcomed by everyone. The war with the Pakistani army began after Bangladesh's declaration of independence in the spring of 1971, causing severe poverty, hunger and creating many refugees. At that time, I was an art university student, and it was a time when university conflicts were raging all over Japan. Although the university was closed, there had been many days of heated debate with friends at university on "what can design do?". After graduation, I started as a design apprentice, but was not satisfied with the work I did. One morning on a crowded commuter train, I came across a newspaper article titled "Bangladesh Agricultural Service for Reconstruction" and decided "Ok, I'm going to Bangladesh". The lights in the dark train carriage shone at once. In the spring in rural Bangladesh, my duty from morning till night on a small tractor was to cultivate the desolate land so that it bore fruit in the fall, but I have also seen many problems in rural areas. What can young people do …?
Many friends are gathering for this activity now. Some people are making amazing progress. We see a glimmer of brilliance in the threads spun by the activists. It's an experience, but the spirit of continuity gives us strength and changes our lives. I look forward to the next 50 years.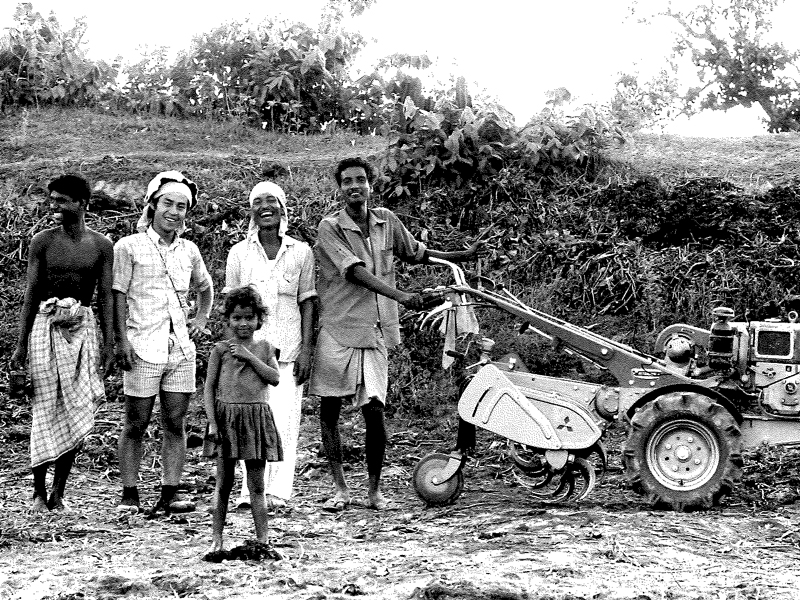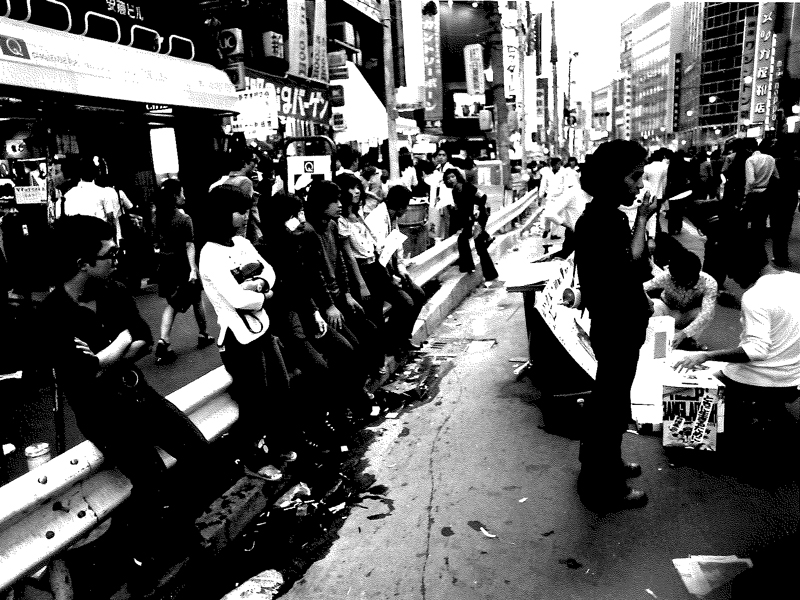 Photo credit: Ikufumi Fukuzawa
---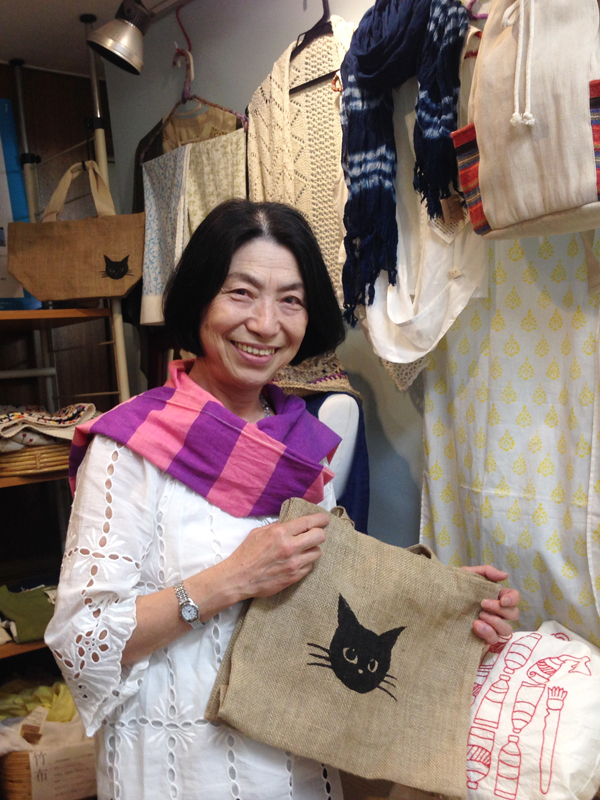 Ms. Yurino Yoshida
A member of the early days of Shapla Neer
After studying social welfare at university, she worked at a hospital as a social worker, and then joined "Help Bangladesh Committee" in 1973 and went to Bangladesh as a correspondent later in December. Afterwards she was assigned to be stationed in Bangladesh for the first time, and engaged in activities for about 2 years, such as opening the Dhaka office and starting local projects.In 1983, she went back to Bangladesh with her children, and her husband who was the Dhaka office Country Director at that time and stayed there for about 3 years. After that, she worked in the Tokyo office, and then as representative of the regional liaison committee. She was appointed as a council member and board member of Shapla Neer and is currently one of its senior advisors.
Bangladesh has marked its 50th anniversary since independence, and Shapla Neer has been active for 49 years. We are still developing, and are facing challenges.
In December 1973, I entered the country alone. Immediately after independence, the scars of the war were vivid. There was a slum in the center of the capital Dhaka, and there were no women in the town, giving off a strange atmosphere. Security was unstable due to daily power outages, frequent stay-at-home orders, and frequent robbery cases.
In 1974, the "Help Bangladesh Committee"* started its first activity in Poira Village.
A semi-feudal status system remained, and the majority of the villagers were landless and small farmers and day labourers were in a vicious cycle of poverty. Women and children were even more oppressed among the poor. Western NGOs were implementing symptomatic projects, but thought that they should approach the essence rather than the phenomenon. The "Jute Handicrafts Cooperative for Women" project was launched. I later heard that it was the earliest activity in the country in this area. In the same year, in Japan, the word 'fair trade' was not yet coined, but activities with the same philosophy had started. It is positioned as the beginning of Japan's fair trade.
At that time, women's facial expressions had a hard and dark impression. From around the 90's, bright and confident figures began to be seen in photographs of women. NGOs were involved in various places, and they played a part in economic activities, such as making and exporting handicrafts for daily living like jute products and nakshi kantha generating domestic demand. By doing so, they earned foreign currency and contributed to the country, and above all, they became financially independent. I think it helped improve the status of women in their families and society.
I am deeply grateful for the support of many people in Bangladesh and Japan. My Shapla Neer activity is shaped by a series of serendipities. To put it plainly, meeting people showed us the way to go and opened the door to what we should do. In the early days of Shapla Neer, we were able to take root in Bangladesh with the help of many people, including Bangladeshi friends, nuns, and staff of Western NGOs. So, I give thanks to all of them. In particular, I had a great encounter with Mr. Saidur Rahman, Mr. Ataul Rahman and Mr. Nurul Islam (later Shapla Neer's Advisory Committee). Without their knowledge and advice, Shapla Neer wouldn't be where it is today.
I will never forget the interaction with the people of GUP (Gono Unnoyon Prochesta: in Bengali)."Efforts for People's Development", a local NGO led by Mr. Ataul. The activity in Poira village was a series of walls. For getting some suggestions, I visited the village where GUP headquarters is located in northern west Dhaka. It took me a whole day on foot along with the launch (riverboat) to get there. I arrived there in the evening. After dinner, on the terrace of the office, the staff sang a Tagore song while playing Tabla and Harmonium, and I sang Japanese nursery rhymes. It was a beautiful night with the scent of Polianthes (Rajanigandha : a white flower with fragrance) and the climate and culture of Bangladesh.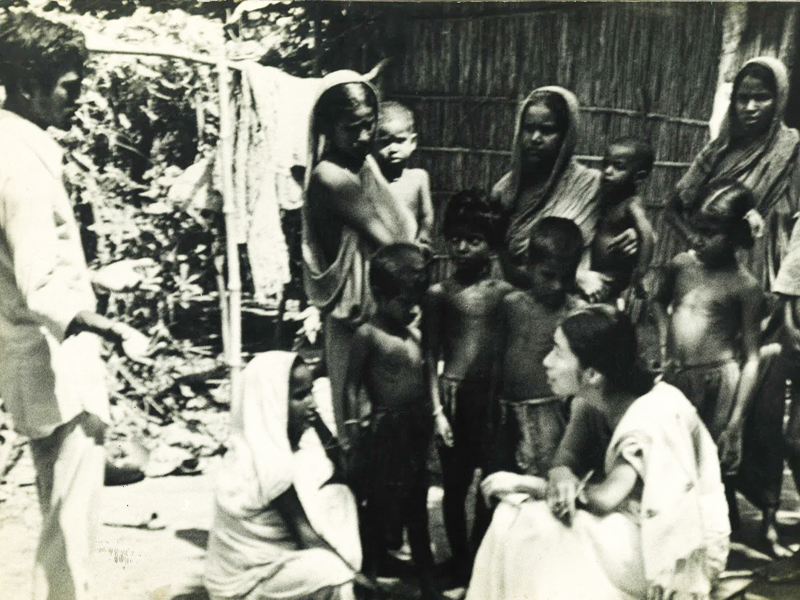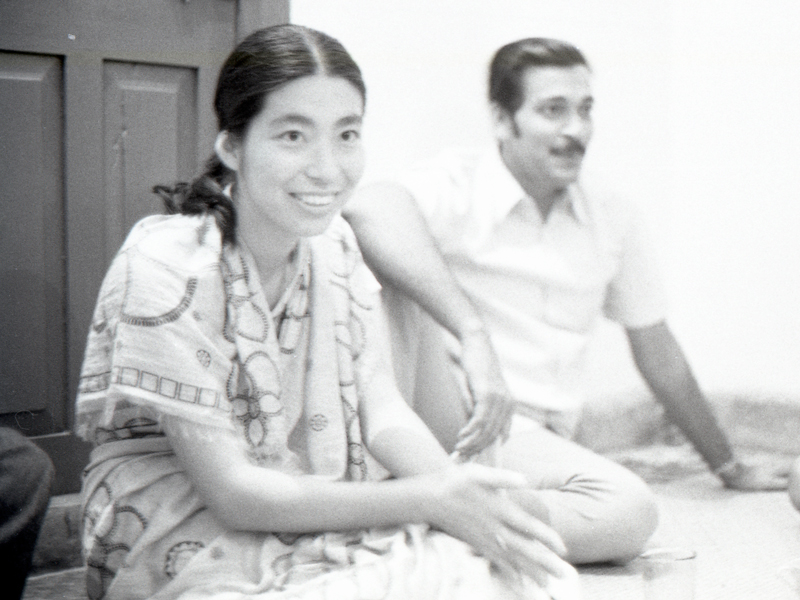 Photo Credit : Shigeru Yoshimura
>> Japanese website available – click here
---
Media Contact
SHAPLA NEER = Citizens' Committee in Japan for Overseas Support
Email:press@shaplaneer.org